At AFB Pediatrics, our team consists of experienced, compassionate pediatricians and friendly, nurturing staff members who take pride in giving our young patients the personalized pediatric care that they deserve.
We understand that you have a choice of pediatricians in the Pasadena area, and we appreciate your consideration. We can assure you that you'll feel confident in our ability to meet all of your expectations.
All of our pediatricians are highly educated professionals who have undergone rigorous academic and clinical training in pediatrics. We maintain a high level of expertise through continuing education in order to provide the most up-to-date care for the young patients we are privileged to serve.
AFB Pediatrics believes in a team approach to your child's health and well-being, so all of our doctors collaborate with parents to provide the highest level of care. We appreciate the opportunity to care for your child and pride ourselves on making pediatric care a pleasant experience for all of our patients.
---
ALDO F. BEJARANO, MD
Dr. Bejarano received his medical degree from Cayetano Heredia University in Lima, Peru. He completed his pediatric residency training at SUNY Health Science Center in Brooklyn, New York. He has been serving the Pasadena and surrounding communities since 2002.
He enjoys the entire spectrum of pediatrics, but he is particularly interested in infectious and respiratory diseases.
In his spare time he enjoys spending time with his family, traveling, reading and watching soccer.
Certifications: American Board of Pediatrics
Hospital Affiliations: HCA Houston Healthcare Southeast. HCA Houston Healthcare Clear Lake.
Languages spoken: English. Spanish.
---
ANSELA CHALULARAMBIL, APRN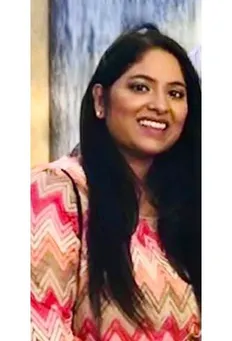 Ansela Chaluparambil is a native born Texan, born in Galveston. Though she was born in Texas, she grew up in New Jersey, and also lived in Utah for 4 years, before returning to Texas.
She received her BSN from Felician College in 2010. After working in post partum and with mother's and their newborn babies for almost a decade, she decided it was time to return to school to further her education. She wanted to take the next step in her career, and she decided to she wanted to now work in primary care. Thus she received her MSN for Family Nurse Practitioner. During her rotations she learned she had a passion to work with children, leading her to AFB Pediatrics! Being a wife and mother to two wonderful kids, she knows how important it is to receive the best healthcare, whether it is for a well child check, or a sick visit. She is honored to be taking care of your little ones, in their time of need.
In her spare time, she likes to spend quality time with her family, travel, and dance with her little ones!
---
KAREN CERVANTES, APRN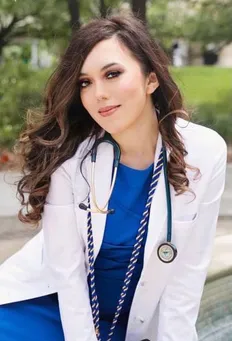 Karen attended the University of Texas Medical Branch at Galveston where she earned her Master of Science of Nursing degree.
She is a family nurse practitioner and a board certified advanced practice registered nurse. Karen earned her Bachelor of Science degree from the University of Texas at Arlington. She also attended University of Houston where she received a Bachelor of Science degree in Biotechnology. Karen has a passion for serving underserved communities, practicing preventative medicine, and providing holistic culturally competent care for all.
Karen enjoys hiking, being outdoors, watching professional sports, and spending time with family.
---
SHERICA BUCHANON, PA-C
Sherica is a board certified Physician Assistant who has chosen to specialize in pediatrics. She is a graduate of The University of Alabama where she obtained a Bachelor of Science in Psychology and a Master of Arts in Educational Psychology. She attended Lincoln Memorial University's Physician Assistant Program.
Sherica has worked with children in many capacities which include coaching young gymnasts and tumblers, case management for at-risk youth, and providing counseling and therapy to individuals with mental health disorders and/or intellectual disabilities. She plans to continue working with the pediatric and underserved populations in the future.
Sherica enjoys watching sports including college football, hiking, bike riding, reading, baking, dancing, traveling, and experiencing new adventures.
---
ERIKA NELSON, RN, MSN, FNP-C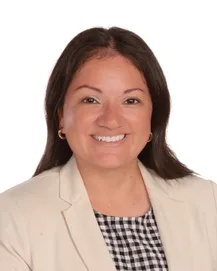 Erika Nelson is a board-certified family nurse practitioner with 15 years of pediatric experience.
She completed her Bachelor of Science in Nursing, followed by her Master of Science degree at
the University of Texas Health Science Center in Houston, Texas. Erika is a native of San Luis
Potosi, Mexico and is fluent in both Spanish and English. Erika enjoys traveling/ learning about
other cultures with her husband and four children.